Data Protection

for the Multi-Cloud

Enterprise
Drive increased innovation and agility with any cloud
FIND OUT MORE
Multi-Cloud Strategies Are
on the Rise
As 81% of enterprises embrace a multi-cloud strategy, it becomes critical that data and applications are always available across all cloud types including private, public, and hybrid clouds to meet the innovation and competitive demands of your business.
Protecting your data across
the multi-cloud
Cloud Backup
and DRaaS
Your on-premises data in the cloud
By utilizing Veeam's data protection solutions, you can leverage private, public or managed clouds to protect your data offsite. You can also leverage the cloud for disaster recovery by replicating your data to the cloud to meet your RTO and RPO requirements.
IaaS and SaaS Data Protection
Cloud data always available and protected
It's your data, you own it, you control it… and you need to protect it. Whether you're using an IaaS or SaaS solution, you can protect your data by using an availability solution from Veeam that copies your data to another location – whether on-premises or to a cloud data center.
Cross-Cloud Data Protection
Replicate data across your clouds
Enterprises moving to a multi-cloud strategy can get the most out of their cloud investments by protecting data within any cloud, and across Availability zones. This level of mobility ensures that applications and data remain Always-On™ regardless of their location.
Learn more about data protection for the
Multi-Cloud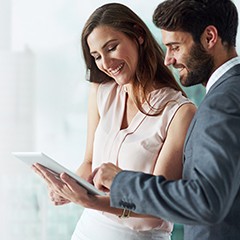 ESG Report:
Best Practices in Cloud-powered Data Protection
Protecting organizational data in the cloud is not a one-size-fits-all endeavor. Download this report to learn more about what to look for when evaluating cloud-based data protection services.
DISCOVER MORE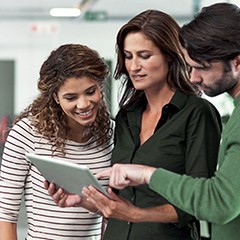 FREE e-book: DRaaS for Dummies
Disaster Recovery as a Service revolutionizes DR planning and implementation, and this guide gives you the tips and best practices to make your journey simple!
DISCOVER MORE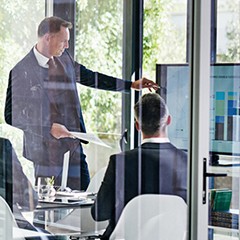 6 CRITICAL REASONS FOR OFFICE 365 BACKUP
Microsoft's primary focus is on managing your Office 365 infrastructure and maintaining uptime to your users. They are empowering YOU with the responsibility of your data. Read this guide to uncover the reasons why you need to protect your SaaS data.
DISCOVER MORE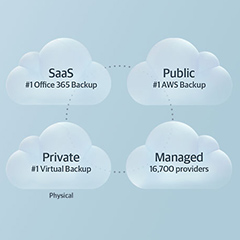 "Veeam is Now
the Clear Market Leader…"
We trust Veeam to protect your data, and there's a reason why! Check out this page to learn more about why customers, industry leaders and top technology providers advocate for Veeam.
DISCOVER MORE
This content is brought to you by Veeam and CenterGrid
Veeam and CenterGrid provides solutions that deliver Intelligent Data Management for the Hyper‑Available Enterprise™, which enables recovery time and point objectives (RTPO™) of < 15 minutes for all applications and data.
Want To Learn More?
Connect With Us