The Top 5 Cybersecurity Trends in 2017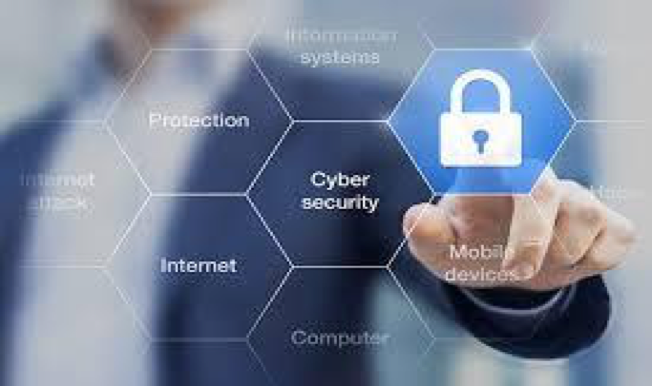 Data security is critical for any business, no matter the size. The number of cyber criminals is on the rise, and their ill intentions are no longer a secret. Hackers make a fortune by penetrating network defenses, lifting private credentials and withholding information, so establishing a proper defense mechanism is essential to achieve a secure system. Although malware remains a key issue in 2017, we have outlined the top five data security trends to help your company identify and respond to malicious attacks:
1. Ransomware of Things (RoT)
Symantec's 2017 Internet Security Threat Report (ISTR) noted that the U.S. is an easy mark for ransomware scammers. Furthermore, the report stated that 64% of the population has, in one way or another, been subjected to digital extortion.
Given that malicious actors have seen the benefit of compromising even small internet-enabled devices, having sensors and monitoring tools to track suspicious network behavior is recommended. Companies must also ensure that default username and password combinations on devices are regularly changed to prevent any crippling effects caused by malware.
2. Device targeting attacks
From early novice intrusion attempts, targeted attacks have evolved to become an go-to strategy for hackers. Growth in technology enables these criminal acts, which often focus on corporate devices such as printers, routers and IoT offerings. Once attackers gain entry through these devices, they may either compel the victim or force payment. The worst scenario is that criminals might hold personal devices captive for the exchange of company credentials.
Anything considered "smart" — whether your TV or fridge — is prone to a targeted attack. Practicing ideal security strategies with employees is essential.
3. Software Bugs
Software bugs or vulnerabilities can enable hackers to exploit both internet facing and internal systems. Most companies are affected by these loopholes where fraud, financial, data and identity theft are part of the serious losses that the company suffers from malicious attacks. Although a decline has been witnessed in the total number of vulnerabilities, it is still important for companies to share cybersecurity data with IS experts. This helps prevent potential flaws with the software, as well as the corporate network.
4. Mobile Malware
Increasingly often, conducting business using access-sensitive and confidential information — including credit card, banking, hotel and corporate applications — is one of the top contributors to mobile malware threats. Access is typically secured with a username and password, making it a magnet for criminals looking for minimal access restriction. Mobile devices carry both personal and work information — compared to a company computer — so they should be protected at all times.
5. Crime-as-a-Service (CaaS)
Compared to previous years, where malicious attackers typically had no interest in displaying their work, the Dark Web has given these people a platform to showcase their unlawful skills. They can now sell their wares — the worrying part is that they have gone further to offer services to potential clients. Cyber-criminals are forming networks and collaborating all over the world. Countering these CaaS syndicates and avoiding compromise is critical, and this can only be achieved by strong information security solutions.